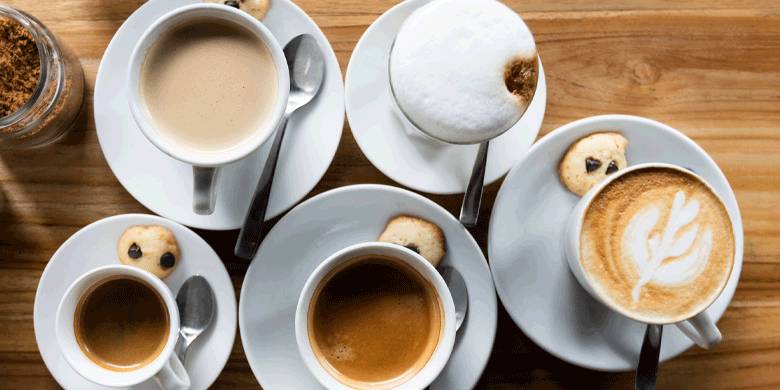 5 May, 2022
Guide To Buying The Best Promotional Coffee Mugs
According to statista.com in 2020 Australians consumed 1.96 million sixty kilogram bags. Currently, 1.3 million coffees are sold every day in Australia. If that isn't a compelling enough reason it uses promotional coffee mugs as part of your advertising campaign, then I don't know what is. We thought we'd put a little buying guide together of the different things to look for in coffee mugs, along with what the options are in the market. There are so many styles of shapes, colours and materials, we wanted to give you a brief breakdown in order to make it easier for you to choose the right mug for your next promotion.
Types Of Material
Most people think of ceramic when you mention coffee mugs and it is true that ceramic is still the biggest seller, but nowadays there is a huge choice in materials. Choosing the right material can make all the difference.
Wheat Straw
This is a great eco-friendly option. Wheat straw is a by-product of growing wheat grain. It is usually thrown away, but it can be now blended with other materials to make different products. If you are looking for eco-friendly made coffee mugs, then this is the choice for you.
Glass
If you want something elegant, then glass coffee mugs are a great choice. Most come with handles as the heat generated can make them hard to hold directly, but they are certainly a classy choice. You can get them printed, but for the ultimate look, have your design etched into the glass. It will ensure it lasts the life of the mug and it looks terrific.
Ceramic
Still the most favoured style of a coffee mug, ceramic has good insulation features, feels nice to the touch and is very durable. A huge range of shapes and colours makes these the most versatile material for coffee mugs. They are also the most affordable due to the sheer quantity that is manufactured. The heavy weight makes them feel substantial and a crisp white colour looks terrific with a darker printed logo.
Metal
Good quality metal mugs have a very high perceived value. They look great with a subtle tone on tone engraving. Single wall metal mugs do not offer much insulation, but if you get double-walled or vacuum insulated then your coffee will stay hotter for longer than any other type of material.
Plastic
If cost is the main driving force for your purchase, then plastic coffee mugs are the cheapest option. We wouldn't recommend them as a promotional giveaway to clients, but they are fine for staff who may work around a warehouse or factory environment in which the mugs will be handled roughly.
There are also other features to consider. You have mugs that come with spoons or lids. There is also the size to think about. You can have small 250ml mugs up to huge 500ml. The more standard size is around the 300ml mark and this is what we strongly recommend in regards to capacity. The other consideration is what you want to be decorated on the mug. If you choose a straight-sided mug, it enables the printer to do a wrap print. This means your design can go all the way around the mug and it is done in one application. This is the best option as it keeps costs down while maximising the branding area for you.
If you are looking for mugs but are unsure what features would suit you best, contact us to discuss. With over 20 years in the industry we know everything there is to know about coffee mugs.
The Mugs Only Team