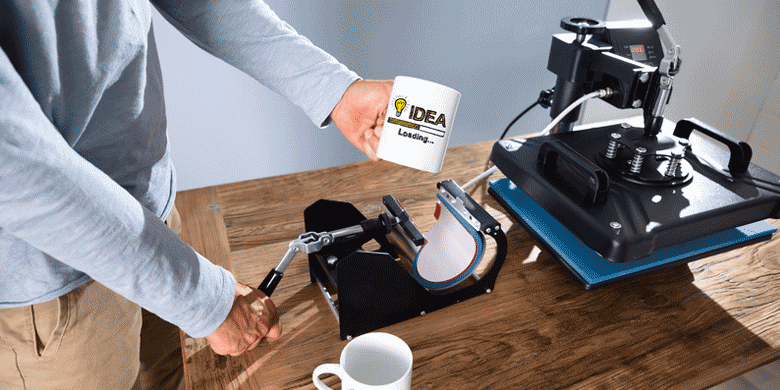 25 July, 2022
How to Use Custom Mugs in Your Marketing Campaign
Branded promotional mugs are one of the most effective marketing tools available because they can be used in several ways to promote your business. You can use them as giveaways at trade shows, conferences, and other events.

Mugs can be used to make your business stand out from competitors, and they make great incentives for both customers and employees. This post will explain how you can make the most from custom mugs in your marketing campaign.
1. From Awareness to Preference
When trying to sell a product, it's best to start by increasing your customer's awareness of your business. This is because many consumers are likely unaware of your brand or their need for your product. When you create marketing collateral like branded mugs and work to spread word-of-mouth about your business, you make it easy for new customers to see what you offer is useful.
To move potential customers from the awareness stage of purchasing decisions, they must know they have a problem or issue that your product will solve.
2. Reaching Out To Your Target Audience
According to a survey conducted, many Australians drink coffee every day. This means that, on average, you have at least 54 people (or more) who see your product and brand every single day. And with our company offering branded travel mugs, it has become easier than ever for customers to get their daily caffeine fix from your business.
3. Promoting Small Businesses and Personal Brands
It's no secret that we live in a society driven by appearances. First impressions are important and often make or break our interpersonal relationships. It's even more crucial to marketing our small businesses or personal brands. Customised mugs can make you stand out from your competition.
4. Telling The Story Behind The Product
People have stories behind everything. You should do your best to showcase those stories—and then capitalise on them. By telling a story behind your products or services, you will create a community of customers associated with what you offer.
This will make your marketing more effective by using branded mugs.

What Type of Design Should You go For?
There are three main types of design for printed mugs: single-sided, double-sided, and full colour. The type you choose will depend on your preferences. A single-sided mug has just one image or design on one side, while a double-sided mug has an image or design on two sides. Full colour gives you more space to print whatever your heart desires, though it's usually pricier than other options.
It's up to you which direction you go with — but remember that full colour is only possible with ceramic and plastic mugs, so if porcelain is more your style, then double-sided designs will be what you need.

The Bottom Line
A well-designed mug can boost your business's marketing. Custom mugs can connect your brand with customers and promote your company or product for a small investment. Consider adding custom printed mugs as part of your next promotional campaign or special offer. They will help you create brand awareness.
The Mugs Only Team