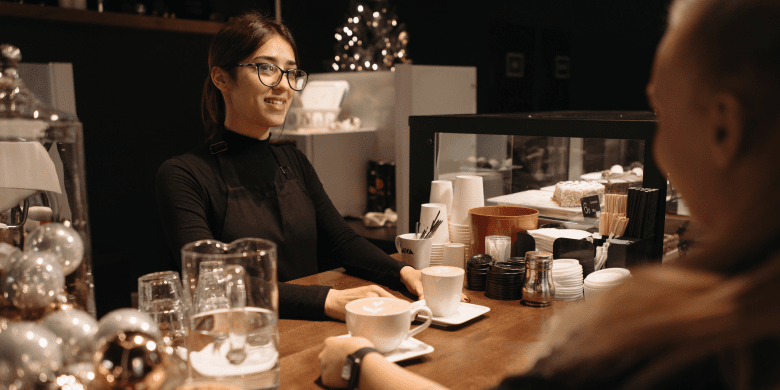 21 April, 2022
Warm Up Your Next Promotion With Custom Coffee Mugs
What makes a successful promotional item. You need engagement from the user, something that is reusable, visible and is practical. No points for guessing what ticks all those boxes – custom coffee mugs. They are the perfect item and below will explain why you should use them for your next promotional campaign.
1. Reusability: Here is a scary statistic for you. It is estimated Australians use 1 billion disposable coffee cups each year. That's approximately 2,700,000 paper coffee cups thrown out every day! Is there any better reason to be using a ceramic mug that can be used over and over again! This is also the power of a good promotional product. The last thing you want is to give a product people are going to use once or possibly a few times and then either throw it out or exile it to the back of a cupboard or drawer. Many products end up on the scrap heap, but mugs are different. They get put on the shelf with the other mugs to be used over and over again. Each time it is used, you are getting brand reinforcement for your advertising dollar. It doesn't get much better than that.
2. Visibility: This is another area where coffee mugs shine. Firstly, if they are in a cupboard, each time the cupboard is opened, your branding and company logo or message is seen. Secondly, they remove the mug from the shelf and pour their tea or coffee into it and go their desk. For the entire time they drink their beverage and that cup remains on their desk, they are continually reminded of your business. Not only that, anyone coming to their desk will also see it. Lastly, if you do a wrap print and get the mug printed on both sides, anyone glancing down the office will also see it. For visibility, coffee mugs are a proven winner.
3. Branding Area: Good luck fitting a logo, company name, website and phone number on a pen. When it comes to coffee mugs, you have a fantastic branding area. The best styles to maximise the print area is to get straight sided mugs. If they are straight sided, it means you can then do a print all the way around the mug. It works out cheaper because it can all be printed at the same time. If you get a tapered mug, each side has to be printed separately, which adds to your cost. If you can print the entire side of the mug in big, bold letters, everyone will be able to see it clearly. You could also go for a sublimation mug whereby you can then get full colour graphics on them.
4. They Promote Loyalty: Everyone loves a free gift, but your company is also graded on the quality of that gift. Coffee mugs have a high perceived value, unlike a plastic pen, so if you give mugs to clients, they will be greatly appreciated. This in turn brings brand loyalty as the customer feels valued and important. When they feel this way, they will always think of your company first when looking for a service or product, if that is the field your company deals in.
Coffee mugs just make sense as a promotional product. You have a range of styles and colours to match any corporate colours, plus they last a long time which means you are getting an excellent ROI. We have over 100 different styles to choose from on our site. If it looks confusing to choosing the right mug, then use our 20 plus years of experience and expertise to help you find the right mug for your next promotion.
The Mugs Only Team