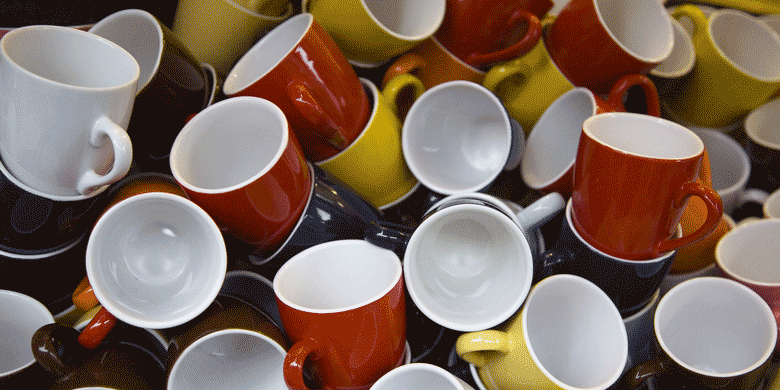 5 August, 2022
What to Know Before Customising Mugs For Your Brand
Using custom mugs to market your brand has become increasingly popular. More businesses seek creative ways to build their online presence and engage their target audience. But with the myriad of available on the market, choosing the best product that fits your needs can be challenging.
To help you make the best decision possible with mugs, we've compiled a list of questions to ask yourself for choosing customisable mugs for your brand.
1. Do you want to customise the mug?
Don't do it online if you want to customise a mug for your brand. Design everything yourself and hire us to create these mugs for you. We can provide mugs with printing capabilities on them, so take advantage of those features if available. It will be much cheaper and easier in the long run than ordering something pre-designed because you will be buying bulk.
However, you should always keep in mind how sturdy your logo or message will be, especially if it is printed on ceramic mugs. You don't want it to fade or chip off over time because no design elements are added to your mug that can cover up consistency and print quality problems.
2. What message are you trying to communicate?
What do you want your clients or customers to think when looking at your mugs? Do you want to show off your company culture, or perhaps a quote that embodies what your brand is all about? Choosing a mug design becomes much easier once you have an idea of what message you're trying to send.
When customising mugs for any reason, just make sure that they are high-quality and durable. The last thing you want is to spend time and money on mugs only for them to chip in transit or at your destination.
3. What value are you providing?
When you start a business or promote a brand, it's important to ensure your target audience knows what value you're providing. Defining your unique selling proposition (USP) helps you do that and sets you apart from competitors. While many companies have a USP in mind, they often struggle with how to define it. A great way to think about USPs is in terms of answers to common customer questions.

4. How much customisation do you want?
Though you may be tempted to order every colour and style of a mug that your business can handle, not all customisation options are worth it. Keep in mind that more customised products will cost more, so plan accordingly. Also, when ordering different styles of mugs for your brand, it's important to determine if certain styles (such as travel mugs) fit with your product line.
5. Where will the mug be used?
If you're handing them out at trade shows or business events, you might want to go for a thicker, sturdier mug. But you can also choose something lighter and smaller that fits easily in your customers' hands (and purses) for an event or carry-out coffee service. You'll also need to decide how many colours you want to offer; a good rule of thumb is no more than two colours per product.
The Mugs Only Team