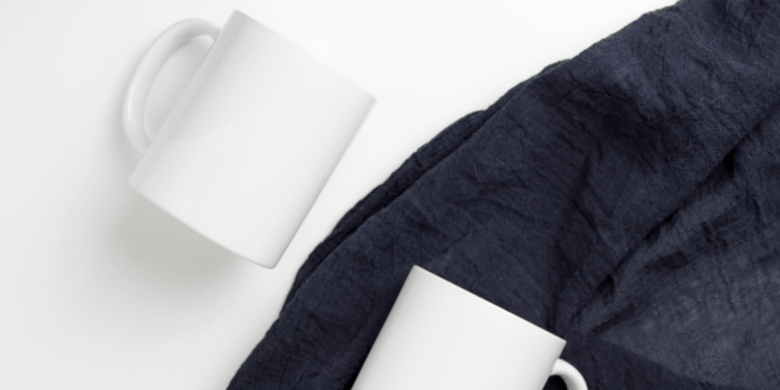 12 April, 2022
Why You Should Use Promo Coffee Mugs To Promote Your Business
If you want a unique promotional item that people will use often, you can't go past promotional coffee mugs. The odds of someone picking up a mug to drink their tea or coffee each day is very high and that is what you want in a promotional product – reusability and frequency of use. Every time they pick up that mug that has been custom branded with your company details, they are always being reminded about your business.
There are a huge number of reasons why you should use promotional coffee mugs, so keep on reading and find out for yourself why you should get some as part of your next purchase of promotional items.
1. Everyone Uses Coffee Mugs: If you are looking for a product that everyone uses, then this is one of them. Even for non-coffee drinkers, people will still use them for a drink of tea or perhaps a hot chocolate. It means almost every day your brand is being seen. Better still, when they invite company over and they use your mugs, it also advertises your company to others.
2. Increases Brand Recognition: One of the goals of any promotional product is to make it "sticky". That is, we want people to use it as much as possible. One of the reasons for this is brand recognition. The more people use your muds, the more they are reminded of your company and the bigger chance they will use your product or service because they are constantly reminded of it. Why do coffee companies run campaigns throughout the year which advertises free mugs if you buy a certain amount of their coffee? Firstly, it increases sales because people get a free gift, but then it means each day the consumer is reaching for the mug to have their morning cuppa and each time they do that, they are reminded of the coffee company they have purchased from. Who hasn't seen a promotion for Nescafe coffee with that classic red, square shaped mug and distinct Nescafe branding on the side?
3. Coffee Mugs Are Long Lasting: Take a look in your cupboard at the mugs you have and try and recall when you purchased them. Unlike a lot of promotional products that might break or be thrown in the back of a drawer or cupboard, coffee mugs are long lasting. This means you are continually getting a return on your advertising dollar. Many companies ask about the ROI (Return On Investment) for whatever a product does. The ROI on coffee mugs is huge and a lot of that comes down to their durability.
4. High Perceived Value: Unlike cheap products such as a magnet or pen, coffee mugs have a high perceived value. This means people feel you have gone to a lot of expense to give them the mug and this then brings a stronger brand loyalty because the recipient feels valued. They are not aware of the actual cost you paid, but the perceived cost is always higher, especially if you pick a mug that is a little out of the ordinary. Perhaps a slightly larger shape, matte black colouring or two-tone colours all add to that perception of high retail value.
5. High Visibility: There is no hiding a coffee mug. Unlike other items that can get pushed to the back, lost under the desk, tossed to the back of a drawer, coffee mugs are always highly visible. They also have a big branding area, especially if you pick one that is straight sided, as that allows for a wrap print around the entire mug. To grab people's attention, get big, bold contrasting colours and simple lettering to make it easy to read, even from a distance. Someone drinking at their desk can still advertise your company to others, make sure it has a clear simple branding on the side.
There are many reasons why promotional coffee mugs work. Try them yourself or give us a call and we can help you make the right choice for your next promotion.
The Mugs Only Team